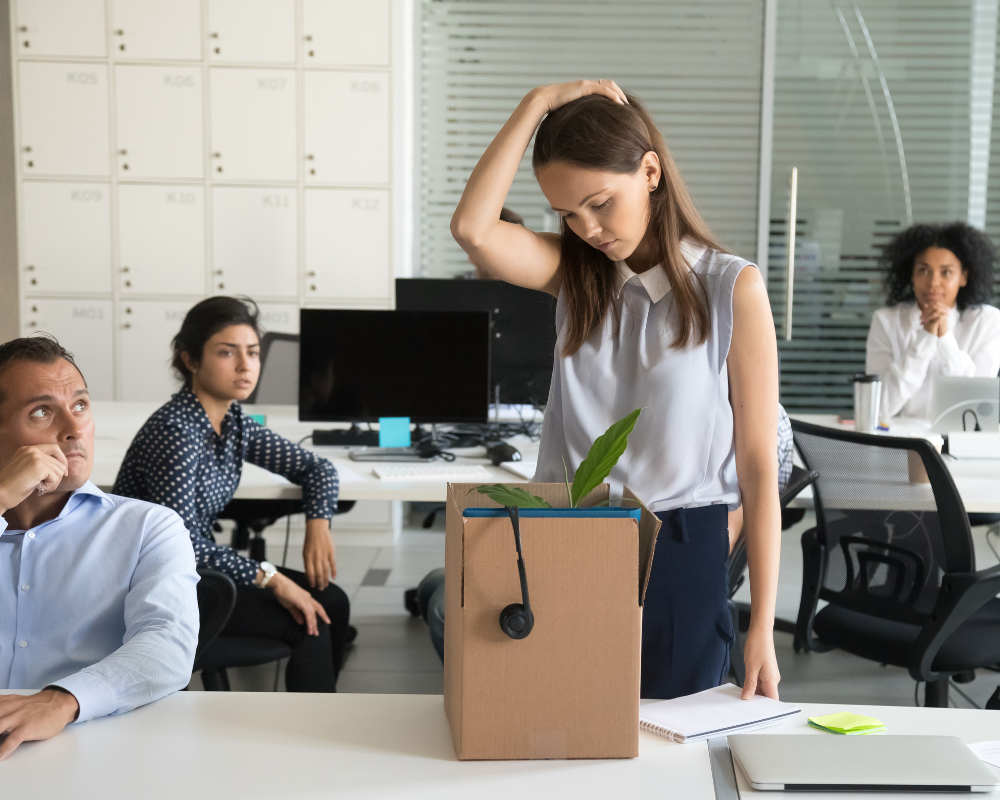 Things to Say When Someone Loses Their Job
When someone loses their job abruptly after years of service what can we say or do? Especially when the person has loved their work and valued the people they work with, their boss, or the culture they've been a part of for many years. How can we show up for this person?
The challenge is that when the initial news is heard we may not be able to find the reassuring words we need, nor may we even be able to understand all that the person is experiencing in that moment. When this kind of news is abrupt it can cause some people to become numb with the shock, others may experience confusion, while some describe experiencing sadness, hurt, and anger that washes over them in overwhelming waves. Most people experience the impact in a variety of these ways or in combination.
It's a lot to take-in especially whenever the news is shocking. The impulse to reach out and support or comfort may be real, yet it's all about timing. Sudden loss and change can bring up many things for different people and personalities. Some people may need more space to process especially in the first days or weeks. They may not feel the need to connect with people. While others may want the presence of people and ask for this with regular frequency.
Those of us who have lived through change and loss may better understand what we need when a sudden loss happens to us, yet we cannot fully understand what someone else needs. It's important not to offer relatable stories or advice too soon. Remember to ask down the road, gaining permission is critical. If someone declines your advice it is also recommended not to take this personally or experience it as a rejection.
The things we want to say or do for a person who is experiencing sudden loss matters. First try to write it down. Breathe it in. Allow what you know about this person to be felt. Envision what you want for them. See the person landing safely in a new place, filled with people or work that is engaging and productive. Write what you can envision. Connecting with peace and offering it for this person is a form of support in action.
As you write consider what will uplift them. You may begin by saying, "I know what a good person you are and that you consistently show-up for others. You make a difference wherever you focus or take root. What you've given matters no matter how this situation transpired. I am sorry for the loss and the way it may have changed your sense of security. I am very sad you experienced shock. Know that you and your service matters, and I will make myself available to you. I will listen, remind you of your skills and capabilities, endorse what a good person and professional you are, support you now, and into the future. Thank you for being you. Know I care about you, I appreciate you, and I believe in you wholeheartedly.
Once you have found the words that align with the person and your values, you'll be ready in the timing of the individual. You will have something meaningful to share, which will be supportive to your colleague or loved one who is experiencing loss and change.