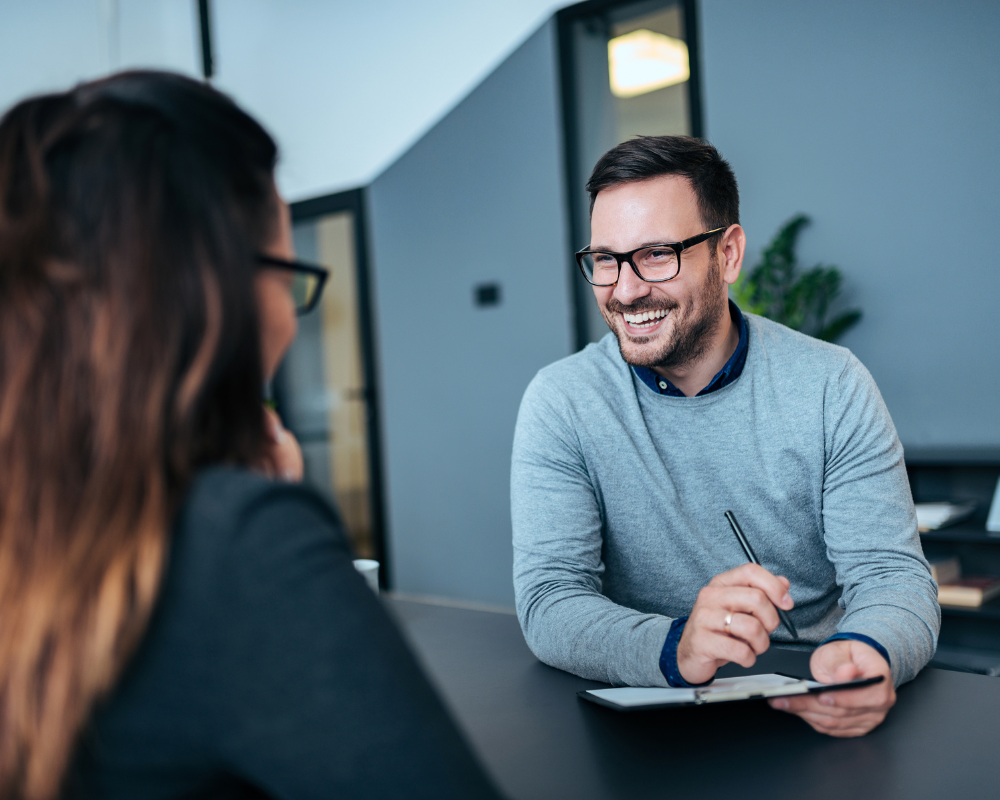 Demonstrate Empathy When Interviewing
The experience you create with everyone involved in your transition impacts how people perceive you and your professional capabilities. Do you value everyone you meet during the screening, interview, and hiring process? Do you value everyone you interact with no matter the person's role or level of hierarchical authority? Employers often observe how you connect with those who are not directly involved in the hiring process. Your ability to build rapport is a critical component of professionalism for many decision-makers.
Are you a genuine listener?
People who share authentic listening skills tend to also possess heightened levels of self-awareness, empathy, and emotional intelligence. Interviewers will often ask ambiguous questions to assess a candidate's ability to fully listen, engage, ask clarifying questions, and reflect before responding. Observing and demonstrating your willingness to seek a fuller understanding signals empathy, accountability, and responsiveness.
Think about someone you admire for their qualities of leadership empathy.
Be ready to describe how this person has impacted productivity, collaboration, and trust. Weave these experiences into your interview responses, especially if a question does not come up that directly asks you about someone you respect professionally or why you admire them.
Consider how you support team members or clients struggling with their level of engagement.
Do you remain curious, seeking to understand, and asking about what may be going on for them, and all the while listening without a reaction or judgment of your team member? Or are you quick to move on, complain to a supervisor (yours or theirs), or simply right them off? Consider how you can add value to the situation. Consider ways you will communicate encouragement for your colleague or client to support their ability to seek needed support without breaking confidence or sparking drama.
Be prepared to respond to questions about how you interact with colleagues or clients if they share a personal challenge.
Your ability to demonstrate leadership is key. Respond in ways that will shed light on your ability to actively listen, make a human connection, and provide genuine compassion. When appropriate or necessary ask your colleague or client if they need further support and direction.
Engage your authentic confidence for leadership and career transition strategies with Promoting Brilliance. We exist to help clients innovate for vitality at work and in life. Promoting Brilliance consulting and coaching services are designed to assist professionals in developing effective communication tools, road maps, and skills for networking, interviewing, onboarding, leading, managing, collaborating, and navigating work/life change.