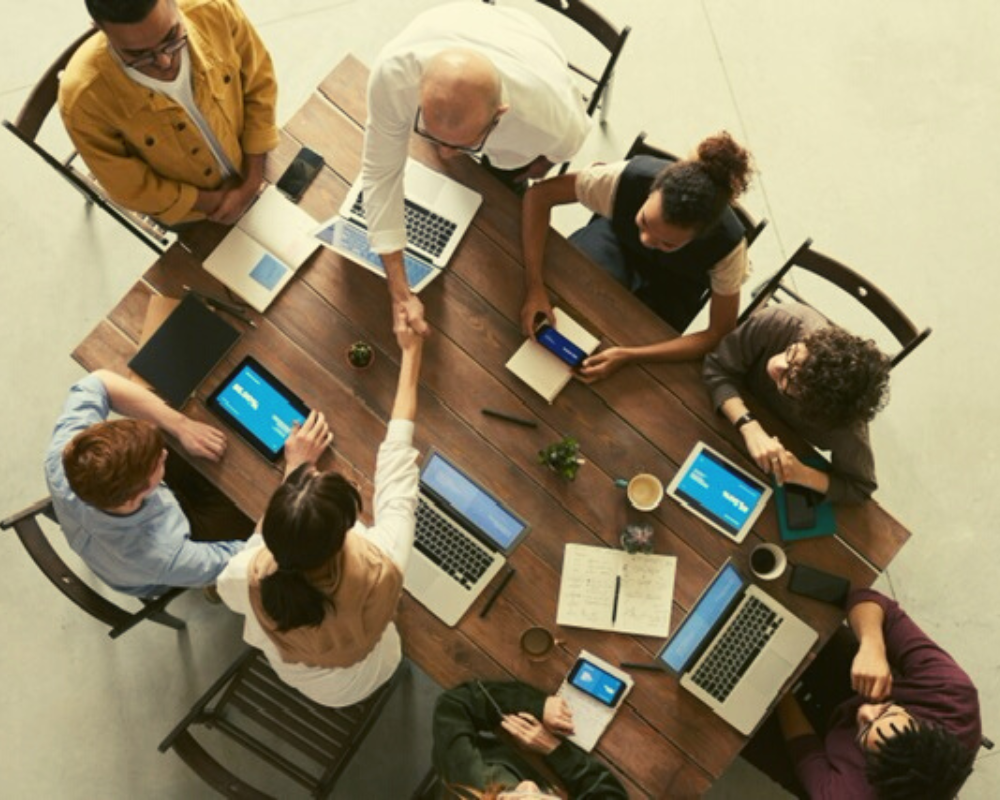 Everyone Is Your Customer
Yes, this means your colleagues are your customers too. Shift your perspective to make your colleagues your customers. Doing this will help you to connect and collaborate with colleagues in new, improved ways. Gain and grow credibility by sustaining this perspective. Effective service leadership, inside and outside your organization, requires this heightened view for aligning your business message and service values. Because organizations differ, there is no one-size-fits-all model that exists for customer success, yet the versatility of our Promoting Brilliance service offerings delivers valuable insight and skills to expand your leadership and relationships building skills.
Balance is key when creating exceptional service experiences. The belief that "everyone is a customer" recognizes that your work relationships go beyond clients or customers and that many customers exist within your own organization. Consider these "Four Service Groups" as inclusive to creating exceptional service: 1) you, 2) your colleagues, 3) your organization, and 4) your organization's customers or clients. The perspective that "everyone is a customer" translates to improved communication and service.
Align your communications with your values. This supports innovation and flexibility as you lead and influence others. Need more ideas for putting this into action? Contact Promoting Brilliance. We provide coaching and consulting services designed to support you and your teams:
Identify values and understand how they blend when serving others
Discover new ways to genuinely connect with accountability and empathy
Learn how communication styles and "stressed communication styles" impact service delivery
Gain Drama Busting™ insights and tools to effectively navigate change
Transform dramas into innovative results using our Collaborative Communication Model
Engage with colleagues to use an "agreed upon" service language, tools, and solutions
Integrate a potent mix of service skills to produce productive outcomes
Create value for customers and sustain remarkable service experiences
Design customized tools to meet your service goals
Engage your work/life vitality with Promoting Brilliance. Contact Beth Wellesley at 612.325.5104 or [email protected].