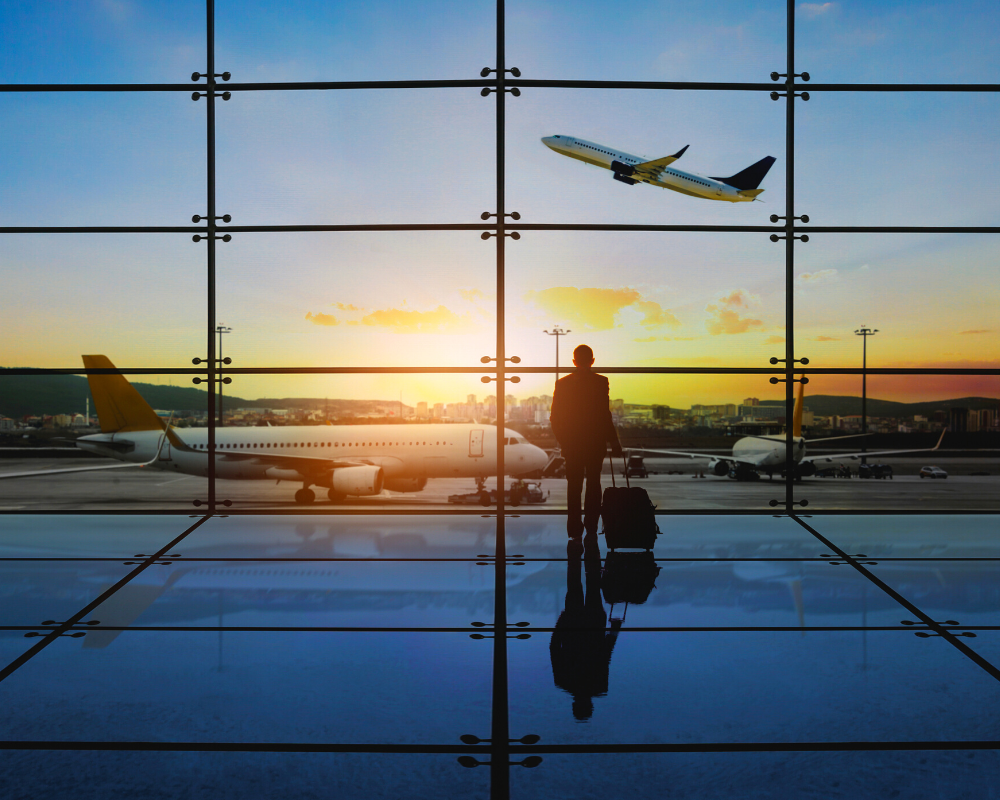 Travel Tips for Working Parents
Whether you are traveling for a business trip or you're a parent in the military, work travel can present unique parenting challenges. Perspective and preparation go a long way toward contributing to a good experience for everyone involved.
A key component for making travel work well is to believe that travel is valuable and worthwhile. It's also important to consider the potential benefits for your family and especially your children. Learning to be more independent while finding new ways to care for one another and collaborate can be beneficial for families.
Preparing Your Family
First, make sure everyone knows when work travel is happening. Create a calendar and review it with your family. Prepare ahead of time, such as having the diaper bag packed, school papers signed and in backpacks, and so forth. When possible, get your children involved. This can help them feel involved and learn new responsibilities.
Create quality time before a trip. Having your undivided attention for a space in your time together is more important than having your unfocused attention all the time. Make memories and share valuable moments such as a walk, a story, or a trip to the library.
Talk about your work travel prior to leaving. Don't avoid the topic of a business trip or sneak out just because you know your leaving may cause tears. Allowing your child to share his or her feelings, even if it's difficult, is worthwhile and important.
Support for feelings. Helping children prepare for, think through, and be ready to cope with difficult feelings is worthwhile. This helps them grow. You may share, "I see that you are feeling sad about my work trip". This often proves to be supportive and helpful for the child. This holds true for non-verbal children too. Consistently talking about what's happening in a reassuring and comforting tone contributes to your child's relationship with trust as well as communication development. If they become upset teach your child to take five deep breaths and to process their emotions by drawing or writing about what they are experiencing.
Create a parenting plan. It's important that the parent who will be traveling and the parent or caregiver at home are on the same page. The caregiver at home should avoid using the traveling parent as a "bad guy" i.e., "Wait until your mom gets home" or "I'm calling your father and he would not like to hear this". Likewise, the parent who travels should contribute to more challenging parenting duties and not simply focus on fun. Nor should they undo parenting decisions that were made while they were away.
Staying Connected During Work Travel
Story Time
Reading to your child over the phone or via video chat can help you stay connected. You may want to record yourself reading a book if that works better for everyone's schedules. Be consistent.
Photo Fun
Share photos of special moments throughout the day. Swap sunsets or funny faces. Bring a stuffed animal and take photos around your travel destination.
Video Connections
Use video phone calls to connect face-to-face during the trip. Some families play games together while traveling.
Special Notes
Leave a note or picture to tuck under his or her pillow to read at night. You may want to write notes for lunchboxes or draw a morning greeting for each day.
Open-ended Questions
Getting your children to open-up about their day can be challenging, especially over the phone. Ask open-ended questions which require more than "yes" or "no" answers are helpful, such as: "What was the best part of your day?"
Postcards
Buy postcards from your different travel destinations and help your child collect them in a scrapbook. Send them or bring them home.
Gifts or Souvenirs
Too often expectations around gift buying can get out of control, set clear expectations with your family. One family I know collected unique and humorous travel mugs for the family to share. It became a tradition they looked forward to, and a way to transition home with humor.
Show & Tell
Decorate a special box together and have your child keep special items in it to share with you when you return. Depending on your child's age this may include school papers, drawings, things they find on a nature walk, photos, or anything that is appropriate for the age of the child.
Wishing you safe and productive travels in the months ahead.